Office Space Stapler Scene 1:
Introducing Milton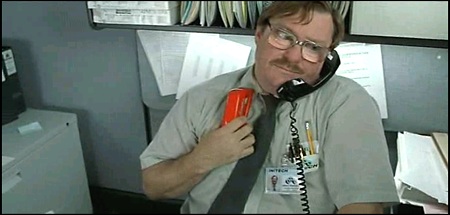 And he's not giving it up without a fight. He even kept a supply of Swingline staples, to ensure compatibility.



---
---



These screen shots are from the movie Office Space (1999).
Now go buy the movie!
And go buy a brand new red Swingline stapler.

All images © Twentieth Century Fox, All rights reserved.