Office Space Stapler Scene 2:
The Red Stapler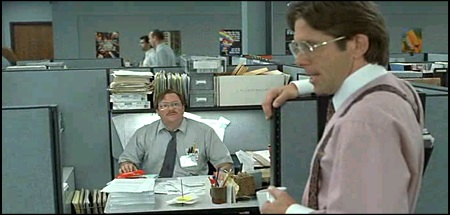 Lumberg lays down some management on poor Milton.
"I'm going to have to ask you to go ahead and move your desk again..."

Have you seen the STAPLE-LESS STAPLERS?




---
---



These screen shots are from the movie Office Space (1999).
Now go buy the movie!
And go buy a brand new red Swingline stapler.

All images © Twentieth Century Fox, All rights reserved.